So as I said in my last post, I was looking at picking up a Canon Speedlite 430EX and the Canon f/1.6 fixed 50mm lens, so after receiving an awesome tax return I went in and grabbed the two things as well as an Energizer Lithium rechargable battery kit for the flash. I managed to figure out with not too much trouble how to activate the pop up flash on my Canon 60d as the master flash unit and set the 430EX as a remote slave unit, right away I started to realize how much better having a flash can really be. I don't have any great samples of the flash in use other than this one while I was testing it in my room: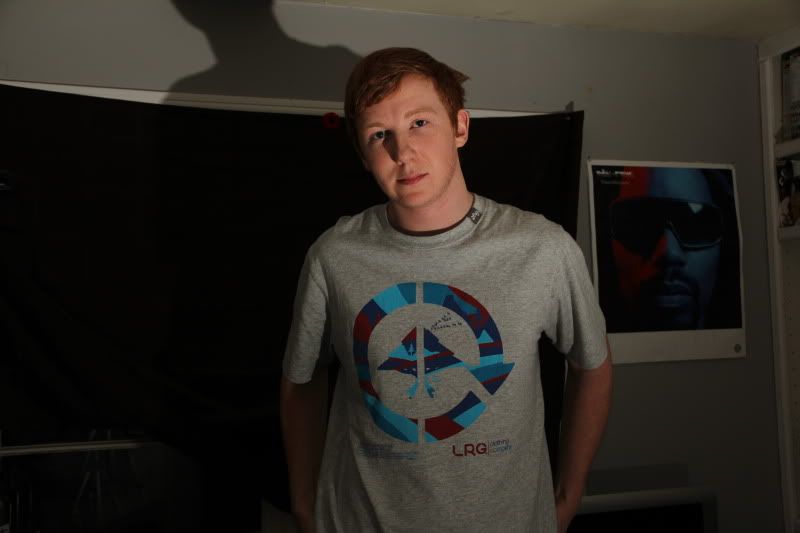 I'm really stoked because the flash came with it's own little shoe stand which has a tripod thread on the bottom so I'm really looking forward to trying this out at the indoor skatepark and try and improve my action shots a lot. The fixed 50mm lens is pretty awesome as well, I'm struggling to get used to the fact that I can't adjust the zoom (obviously) so playing with the focal length has been a small learning curve. I have an example shot of my beautiful girlfriends eyes, it really doesn't emphasize the abilities of the lens which I have yet to discover but it does show the amount of detail and clarity of the image from such a small lens in semi-low lighting: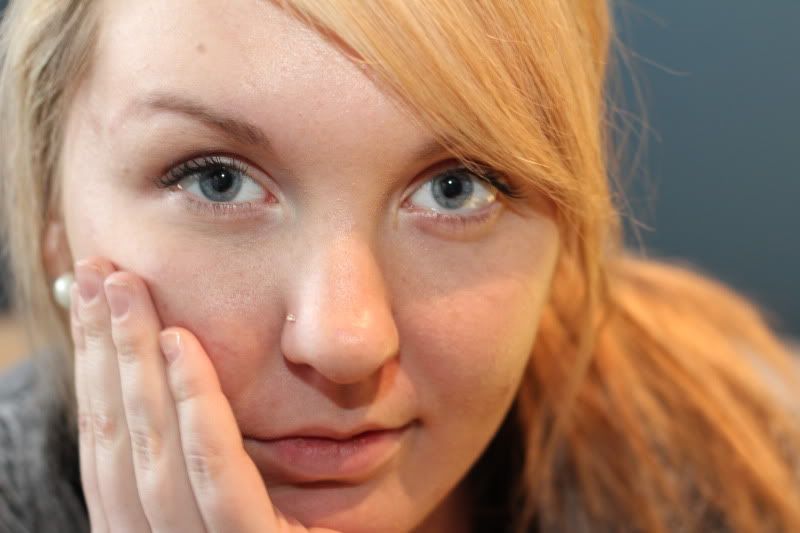 I plan on making some sort of short video edit with the 50mm Canon lens that I will put up as soon as possible. I've been quite busy this week with working on texturing and UV unwrapping so I will soon have some more screenshots of the models and hopefully the game levels as the rest of the team progress to finish for end of April. I also have been working on getting ready to shoot for the documentary project in Donna's class, more details on that soon.
Recently when I was home visiting my friend Adam, he found an old camera that he wasn't sure of in his moms garage buried in some old boxes from when he moved to Canada from California. He mentioned he had something I might like and when I arrive he gave me this, although it was covered in dirt, grime, and dust I could instantly tell it was something I could have fun with:
It's a 'Canomatic MF-70000V' which has an all plastic body, auto power and rewind so it runs on 2 AA batteries, the external flash runs on 4 AA batteries. It is a manual focus automatic motor film camera, that I can't seem to find any English history on. It has a manual focus 50mm lens on it, and takes normal film. I definitely plan on grabbing some rolls and seeing what I can get with it, the motor sounds very unhealthy yet the entire camera is a bit sketchy in itself. I'll put photo's up when I get the chance to shoot and develop. That's about it for this week!