So it's the Wednesday before the reading week begins (Feb 19-27th) and I've got a lot of projects on the go, one due before the break tomorrow and another due the Monday after the reading week. I've been working on a lot of texturing of the Maya models Michelle Chu has been creating for the Flint & Burt video game project for my 3P99 class. What is required of me is to go into Maya and unwrap the UV maps of the models that I've been assigned to texture. The UV maps are then exported from Maya as a .PNG and brought into Adobe Photoshop where the texture images are applied. When I first bring the UV map into Photoshop it looks something like this: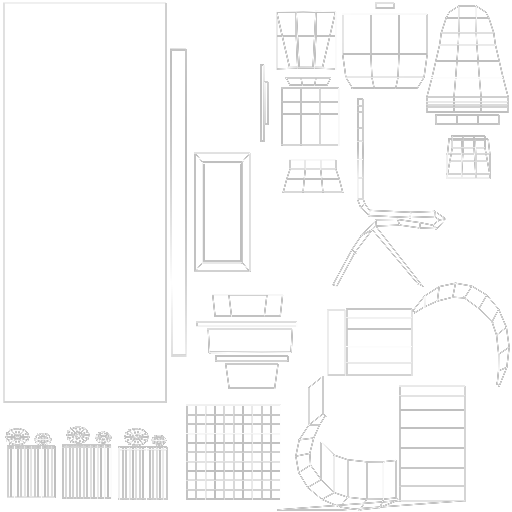 I then apply whatever chosen images I have to texture like leather, wood, and fabric to the desired places on the UV map. Each white outline shown corresponds to certain polygons on the surface of the Maya model. Once I have the desired textures places on the map, I save it as a .Targa file. I then go back into Autodesk Maya 2011 and apply the .Targa as a material to the appropriate model. The models I have textures so far have been: kitchen counter, coffee table, living room chair & couch, fan, dishwasher, fridge & dining room table. Below are some screenshots of the models: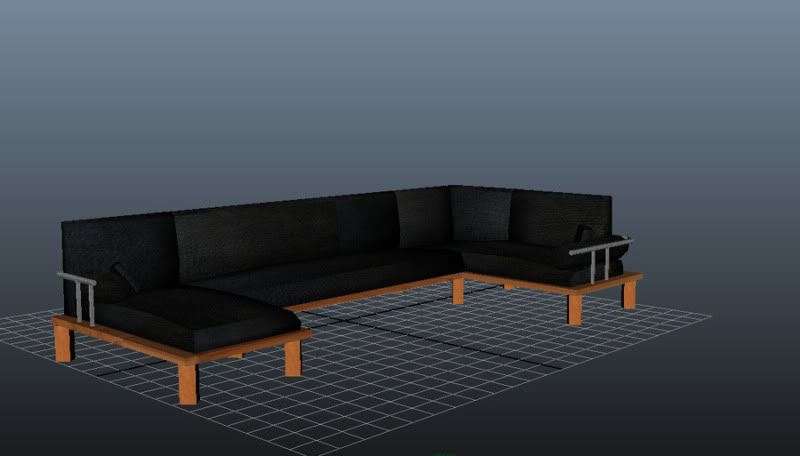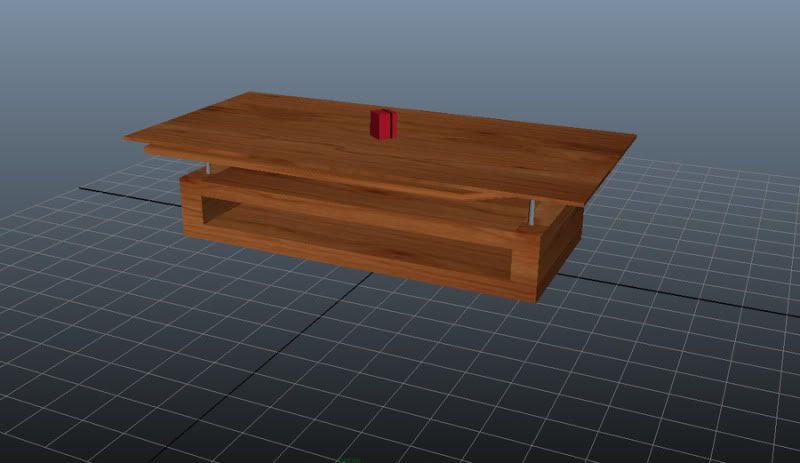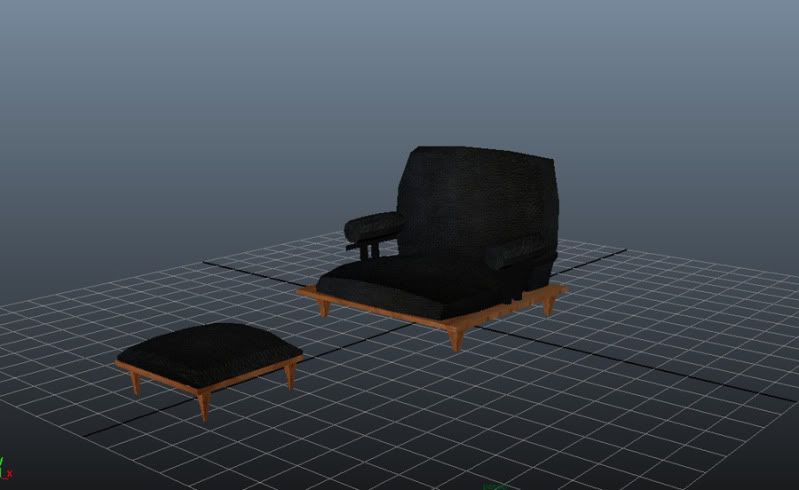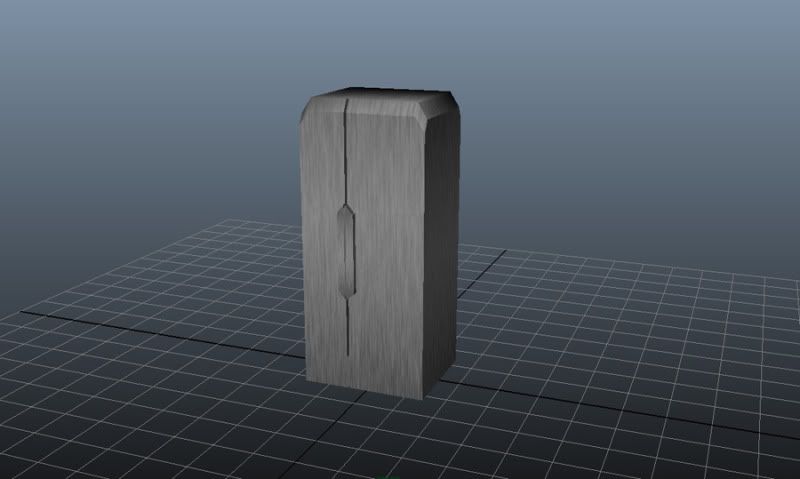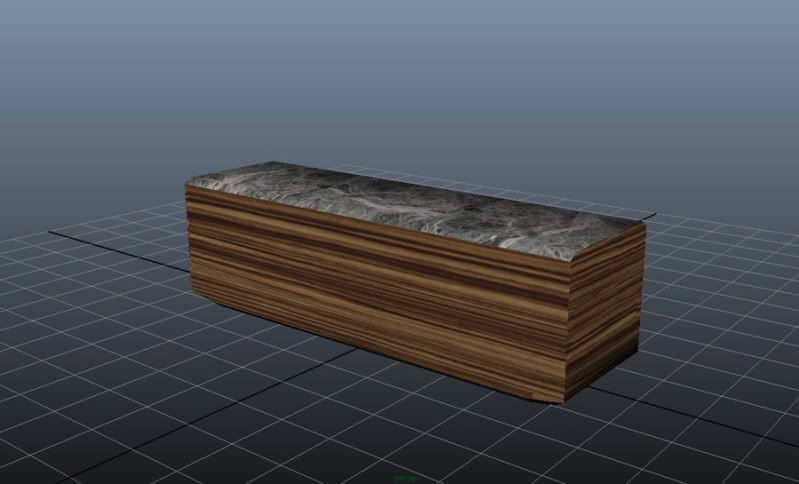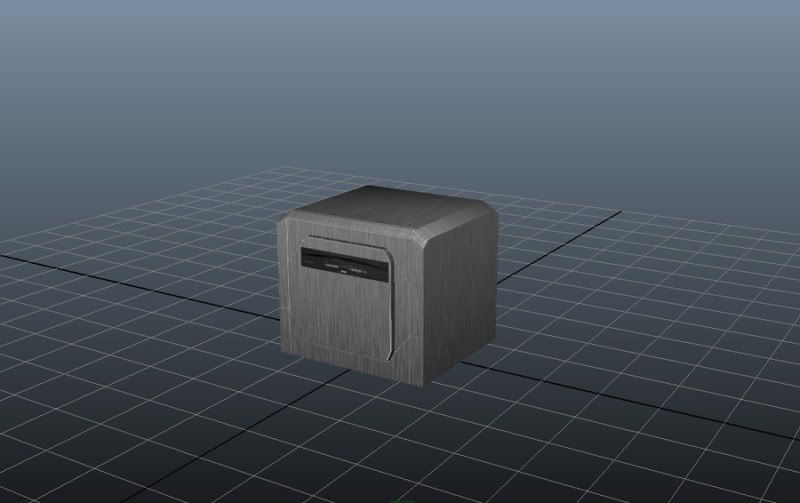 So far I'm quite happy with home much I've picked up Autodesk Maya and using the UV texture editor & Photoshop together to texture the models I've been assigned. I will be taking on some modeling when we start on the final factory level of Flint & Burt, as well as texturing for those models so I will be showing them up here in the future.
In Donna's class I am currently working on a 'soundscape' of sounds that I've recorded in the past week. It is due for tomorrow and will be posted on here when it is finished.
In Duncan's class we've been assigned a video project in which we take one or more video styles or stereotypes and try to change them around or juxtapose them with another form. I've got a few ideas as to what I want to do, I was thinking a biking video in super slow motion, or a biking video in which only the run ups and landings of tricks are show rather than the tricks, which could be very frustrating for the viewer. I might shoot this with my Go Pro or I might use the Canon 60D...haven't decided yet.
In other news, I've been approached by my buddy Jake Vanderweyden to film his next web edit for biking. He's a ProAM BMX rider who's very talented and fun to be around. I've started shooting some video at Rizzi's Indoor Skatepark for a Spring edit I'd like to make. I'm going to start filming for Jake this weekend and see how long it takes to get enough footage for an edit. Really looking forward to the opportunity. I also had the chance to shoot some quick photos with my Canon 60D for the first time at Rizzi's. Considering I used no flash, manual focus and settings, and the lighting is terrible; I'm really happy with how some of the photo's turned out. Looking into getting a flash soon so I can start messing around with remote flash set-ups. Here are a few of the shots that turned out:
That's all for now!