So this posting marks the first for my second semester of my fourth and final year at Brock University. I just recently found out I was eligible to apply for graduation in June 2011 so I went ahead and did so! I'm in a few interesting courses this term, two of which really interest me. The first is a digital video production course with Donna Szoke a teacher I've had many times before, and the other is an 'intermedia' course with Duncan another art professor at school who I've dealt with in past years. Both of these courses should fair really well with using my new Canon 60d DSLR for shooting both video and photo.
I haven't been up to much since my last blog posting. Really excited about my new camera and using it for school and personal projects on the side. Really hoping to put together some usable pieces for my portfolio in order to spruce it up along with the website a little bit. I also got a Bamboo tablet over the break which I'm also excited to be playing with.
The only thing's I really have to post are a drawing I did on the tablet and two quick edits I made over the past weekend. The first edit is all test shots with the Canon 60d that I used to suffice for my first video project in 3P10 which required us to film using a few different camera techniques and angles. The second is a quick edit I made from the small amount of Go Pro footage Derek and I got on our annual road trip to Ray's Indoor MTB Park in Cleveland, OH. Check it out below: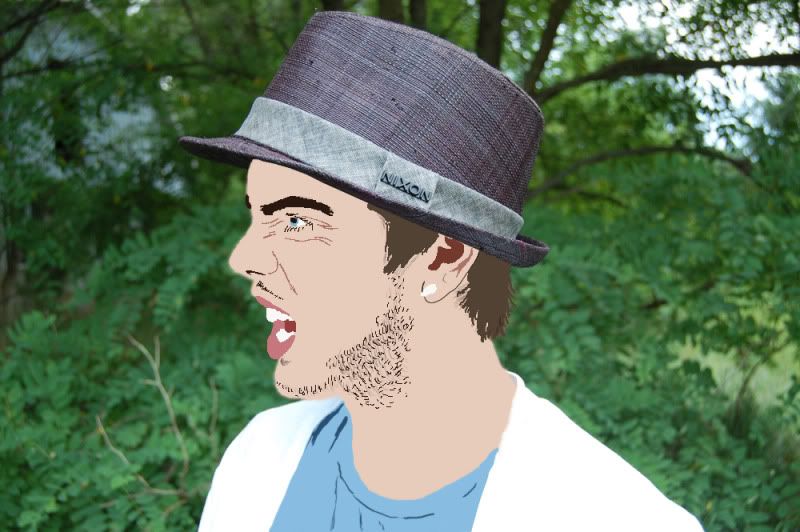 I will be posting as much as I can this term although I will be very busy with school and stuff. Hopefully I can keep track of what I do as best as can on here.