So after the first week of action on my portfolio plan, and meeting with Tobias and Jeff about the plan itself, I'm feeling pretty good about whats in store for the semester. The first task was to brainstorm ideas for the 2 short videos or films that I want to make to add to my portfolio and reel. My first idea involves using my friends Adam and Hayden to show me a little bit about their underground music production and influences etc... and let me creatively film them and develop a short documentary or mockumentary (depending on their ideas). The second film will involve indoor mountain biking that i will film over the course of fall and winter footage in and outside of Canada. I have a lack of camera equipment, but I plan on trying to establish a better camera on loan from a friend or the school to use with my tripods and equipment I've made or purchased. Below is the original reel I threw together for the introductory presentation in 3P97, I'm really happy with how it turned out since it was an easy process and it helped me organize some of my better ideas. See below:
Portfolio Reel from Matt Cl on Vimeo.
The second task was to brainstorm ideas for the website and establish a logo or identity that I would like to build on a focus on for the website, business card, etc. I really like the idea I used in my original being my signature. I plan on building a more solid logo from that base idea. Below is a picture of the original idea: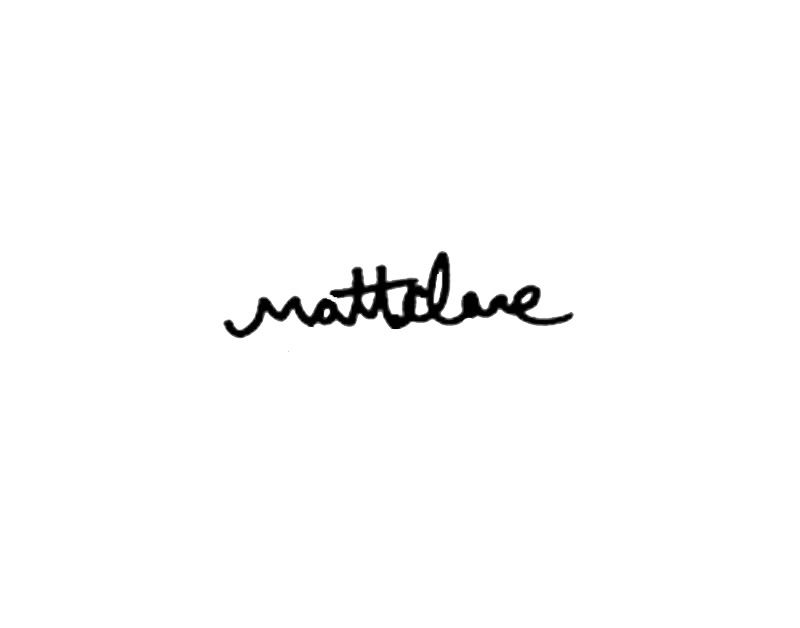 The rest of the week was focused on creating the project plan which I will provide a link to below, as well as establishing the beginning of a series of weekly blog posts for project reference and progress along the way. More to come next week!
****Portfolio Project Plan download****