Just finished my tripod dolly that I build from scratch for the Sony HDXR150 camera I'm currently looking at buying come the end of the month. I tested it with my handheld MinoHD flip cam. I'm happy just need to learn how to get smooth with it. This is what it looks like: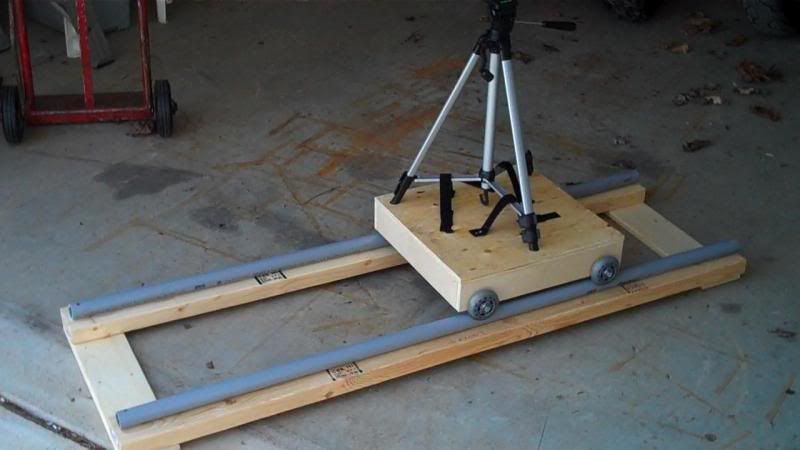 Materials used:
pine and birch wood (for lighter feel)
-30$ Dynex tripod from Best Buy
-(8) 72mm rollerblade wheels with bearings
-(4) 5/16 3" long nuts with bolts and washers (for axles and spacing)
- 2ft of 3M Scothmate (straps to keep tripod down)
- 10ft peace of 1" PVC pipe, cut in half
Approximate cost to build= $50.00
Most cases you can find a lot of these things lying around though like I did, it's a cheap way to make a pretty sweet filming tool! Here's a test video I made with it:
Tripod Dolly Test from Matt Cl on Vimeo.